We're happy to announce a new search feature available on Properstar. Now people searching for a property can select their desired area, whether they're looking for a home with a mountain view or next to the train station. The Drawing on maps feature provides an opportunity to focus on a search and enhance the experience and results.
Whether you're a real estate agent looking for properties according to the client's criteria or a property buyer with location requirements, this feature will allow you to make your query more specific and get the right results.
Buyers personalize the search area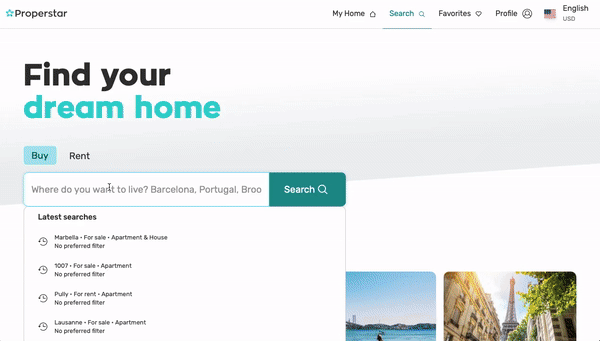 With the Drawing on maps feature, users get closer to their goal – to find their dream home. The new feature considers their pre-selected filters and highlights only those listings that correspond to the initial criteria. This helps users to either capture neighborhoods of interest to them or to avoid specific locations in their search.
Shorter path between buyer and agent
Users don't need to get back to browsing thousands of search results on the page. Now it is possible to view properties within selected geographical areas right on the map. And there is no need to restart the search, buyers can remove the drawing area and add a new one, as they search specific locations and parameters.
H

ow does it work?
Users can click on the "Draw" button directly on a map that activates the feature and draw the area manually using a mouse or a finger on the screen. It reloads the search results automatically. To view properties, they just need to click on the pin locators in the designated area.
Customize your search
1. Start your search on Properstar by selecting a location and applying the filters like price, rooms etc.
2. Click on the Draw button to activate the drawing feature.
3. Draw directly on the map with your fingers on-screen or with your mouse.
4. The search results will get updated properties according to the drawn area.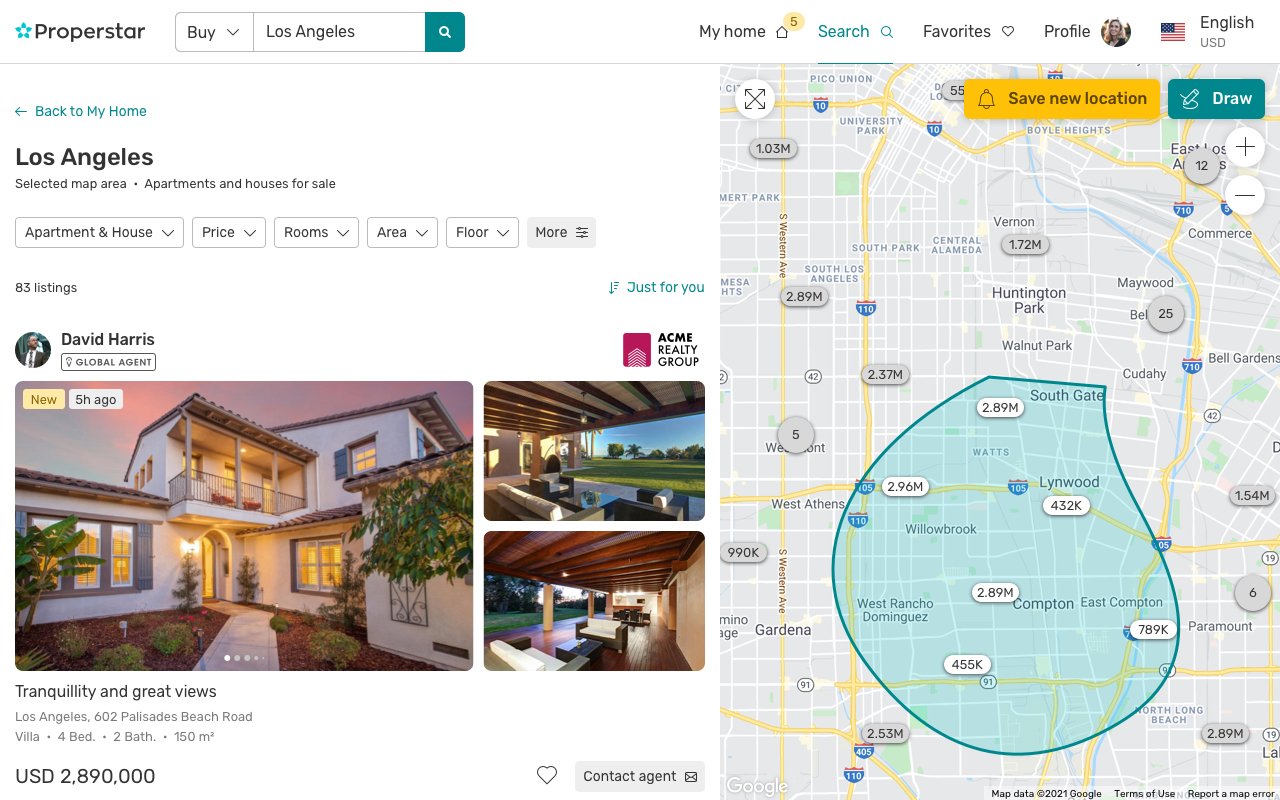 Save time. Sell more.
Like 100,000 agents worldwide, publish your listings now on Properstar. Start for free, upgrade when you want.