Turning renters into home buyers can be a valuable source of business for real estate agents. In this article, we will explore the potential of this group for real estate agents and discuss strategies for you to convert renters into buyers.
While working with renters can be a decent source of income for real estate agents, it's more profitable and efficient to work with buyers and sellers. Luckily, if you have a network of renters, you have a great pool of potential buyer leads. The key is showing them the benefits of homeownership and providing them with the resources to make it happen. We have talked about how agents can connect with buyers amid a slow market, in the article What home buyers expect from their real estate agent but keep reading for more insights on connecting with renters to transform them into relevant buyer leads.
Understand your client's situation
Understanding a client's motivations and circumstances can help agents to determine their buying timeline. To start, if you are assisting people with finding a rented home, you can ask questions about their motivation for moving, their employment situation, their prior experiences with home ownership (if any) and their inclination to eventually buy. It's important to ask the right questions and have meaningful conversations, to give you a clearer understanding of their timeline.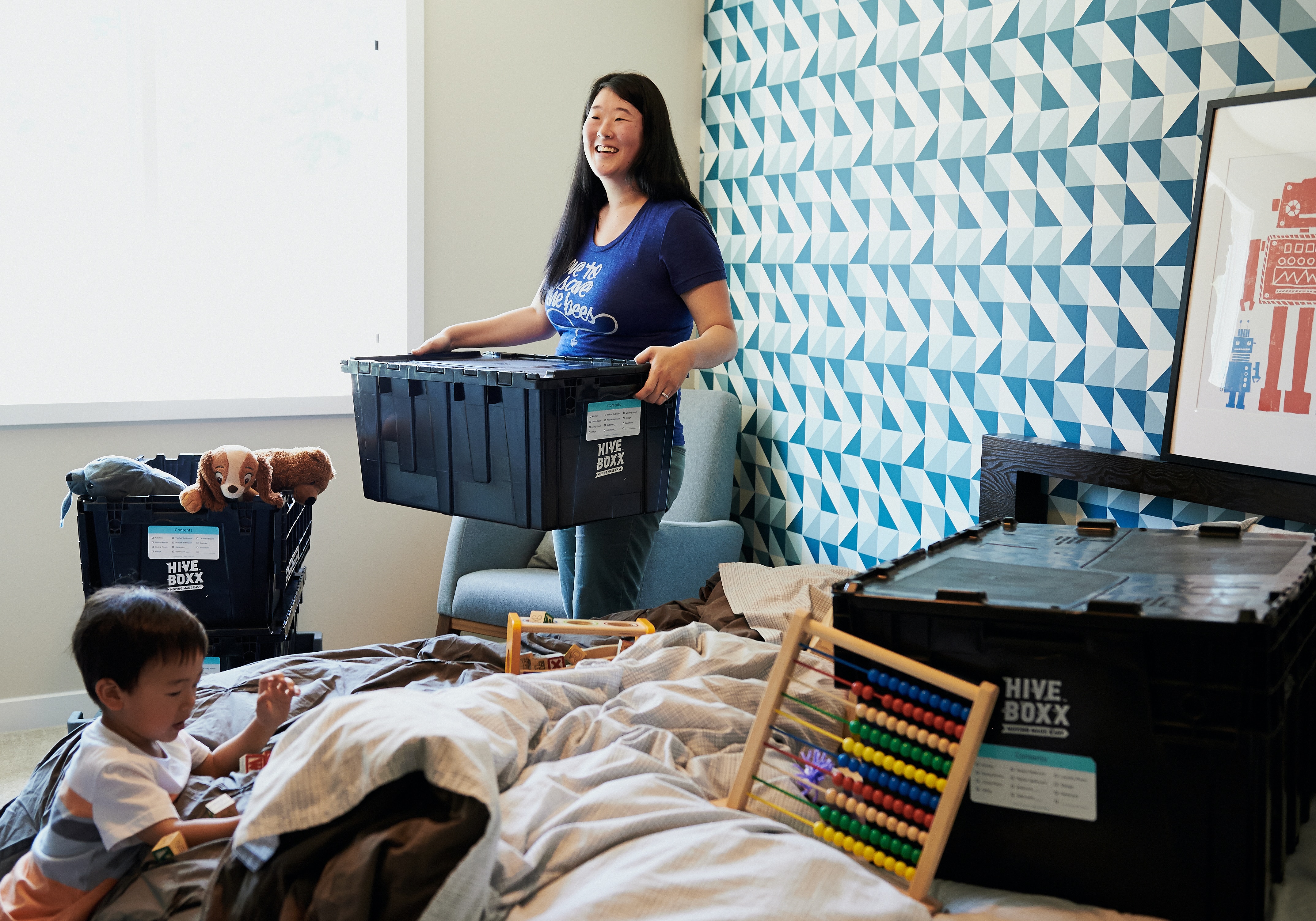 The reasons why a renting client is moving, is a key to gauging their propensity to buy. Typically, people don't move for fun, so motivation for moving is directly linked to their likelihood of buying. Renters have different potential as near-term or long-term buyers depending on their circumstance. Here are some scenarios that will help you to determine their buying potential:
if the renter is moving due to a change in their employment but there is limited home inventory, this is a potential near-term buyer

a renter who is moving in with a partner could be either a mid-term or long-term buyer

a renter with a growing family is more likely to be a mid-term buyer

a renter relocating for a new job or looking for a new apartment with roommates could be deemed a long-term buyer
To turn renters into buyers, real estate agents must first identify renters who are interested in homeownership. Agents who approach their renting clients with thoughtful questions about their mindset toward home ownership can become a valuable advisor and consultant to those clients. Some renters may be ready to buy a home imminently, while others may need time to save money, and yet others do not know anything about the home-buying process.
Educate renters about the home-buying process
Renters may not be familiar with the home buying process, so an important tip for real estate agents is to explain the benefits of homeownership, outline the steps involved in the process, and provide strategies on how to prepare for homeownership. An agent who can educate renters about the buying process and assure renters that they remain available to offer continued support, will help their client feel more confident and empowered. This is likely to convert into a future buying client.
Address renter concerns
Many renters may have concerns about the costs involved in home ownership or they are worried about the responsibility of maintaining a home. Some renters may not be familiar with the process at all; while yet others may have had a bad experience with home ownership. Some renters feel that they are ineligible to even consider owning a home. Real estate agents can provide explanations and solutions for these common renter challenges. Present a clear outline for the renter by discussing finance options, down payments, and home maintenance schedules. If you can break the process down into manageable steps for the renter, the more likely they are to progress to their home-buying goals.
The more support and resources you can provide to your renting client about home ownership, the more attainable it will become for them.
Renters turn into buyers if you maintain them as clients
We know how important it is for real estate agents to maintain their client relationships. This includes following up with renters who have expressed interest in homeownership, providing relevant information and resources, and maintaining a relationship with them. By doing so, agents can generate repeat business and referrals. Ultimately, renters are like any other group of people: they desire to work with someone who genuinely cares about their well-being. By demonstrating your dedication to your clients, you increase your chances of closing more deals in the present while also earning significant repeat business and referrals in the future.
Assist renters in the home buying process
By providing personalized guidance and support, real estate agents can help renters navigate the complex process of buying a home. Once your renting clients are ready to start the home buying process, you can showcase your expertise in many ways: from developing a personalized home buying plan, conducting property searches and viewings, providing expert advice on market value and negotiation tactics, and offering guidance on how to obtain a mortgage and secure financing.
Identify, connect and be patient!
Turning renters into buyers can be a valuable source of business for real estate agents. By identifying potential buyers, educating and assisting renters about the home buying process, addressing renter concerns and maintaining relationships, agents can help renters become homeowners and build a successful real estate business. The key to success is providing education, support, and personalized guidance throughout the home buying process.
Assisting a few renters to achieve their dream of homeownership can establish you as a specialist and earn their trust. However, it's essential to brand yourself as an agent that renters would like to work with before building your reputation. In short, constantly bombarding people with sales pitches is not effective today as it once was. Instead, providing relevant content to potential buyers can increase their willingness to work with you when they are ready to make a purchase.
More about Properstar
Properstar is a real estate platform that connects sellers and buyers through an extensive network of qualified agents since 2018.

We offer innovative solutions to facilitate, simplify, accelerate and secure your clients' real estate projects, whether with our tools, our expertise or our support service. We operate in 4 markets (France, Switzerland, Portugal and Spain) in Europe and the United States.

Properstar's parent company, ListGlobally (2012), is a global leader in publishing online listings and works with over 100 property portals in over 60 countries, enabling agencies and developers to reach an audience of over 200 million potential buyers and investors.
Contact us