The conflict in Ukraine has caused real estate markets across the globe to endure rising mortgage rates, increased inflation, high housing prices, low inventory and stock market volatility; creating both fear of economic turmoil but, also creating an impetus for buyers to find opportunities sooner rather than later. Read more about why you should invest MORE in marketing during times of crisis.
Real estate markets in times of crisis
Fundamentally, the real estate market is solid, and it has proven to be resilient during the pandemic. However, while the scale and duration of the conflict in Ukraine is still uncertain, economic impacts are being felt through the global economy and it will be interesting to see how this world-wide event will further cause change and evolution in the international real estate market.
The highest impacted market drivers are currently consumer confidence and rising inflation. The imbalance of available homes for sale, versus a high demand has been felt for many months now in markets across the globe, making for a busy spring real estate market and some potential cooling trends during this time of unrest.
Market drivers and consumer confidence
The impact of the Russian invasion of Ukraine is being felt around the world, and the housing market is bracing itself for more changes in consumer behaviour. As we are still adjusting to the effects of the COVID pandemic, the economic drivers that had been affected since 2019 are still undergoing change – especially with this latest conflict.
Here is a look at some market drivers and how they affect consumer confidence:
Inflation may continue to rise. Consumers are delaying major purchases and discretionary spending.

Increased volatility in global equities markets:

Stock and cryptocurrency are more volatile

Second homes, vacation homes and luxury real estate sales may cool as buyers take a pause
Aspiring home buyers in all price ranges become hesitant to make large purchases. Consumer household budgets are stressed with the increases in oil and food prices.

Global supply chain disruptions cause increased construction costs, which are hurting homebuilders and developers. Inflation and supply chain problems have already prompted a significant price raise in materials.
Taken together, these factors have created an 'unfulfilled purchase' scenario for most clients who have delayed their buying project. This does not mean that they no longer wish to make the purchase, but rather, that they will delay until a more favorable time.
Don't miss your opportunity to represent these clients when they decide to re-enter to the housing market. As counter-intuitive as it sounds, we encourage you to invest in marketing during times of crisis.
Luxury real estate largely unaffected by the conflict
Although Russian luxury buyers will probably reduce their investments within Europe to seek other opportunities in Dubai, Turkey or Asia, this will have little impact on luxury real estate globally. On the other hand, when markets are volatile, prudent investors continue to place their money in real estate. This was the case in the recent pandemic, and other historical times of crisis. Real estate has proven to be a safe investment.
Global Agent Insight

About half of discretionary buyers pay with cash savings, thus insulating them from a rising interest rate.
Invest now to win during recovery
Real estate professionals are wondering what the future of their business will look like. There are some important actions you can take, as real estate investors contemplate the current crisis and what their next best move will be. Now is the time for agents to invest in marketing, to grow their market share of voice and to lay the path for future growth.
Market your business
Develop a successful strategy for marketing in real estate and position yourself well for when the sense of uncertainty dissipates. All of your combined sales and marketing activities work toward providing your clients (and potential clients!) with an impression of what your goals are, what your skills are and how you are different from other agents. Buyers and sellers will be attracted to your personal brand and contact you when they are ready to move ahead with their purchase or investment project.
Even during a global crisis, there are good deals to be found and prepared investors will be eager to enter the real estate market.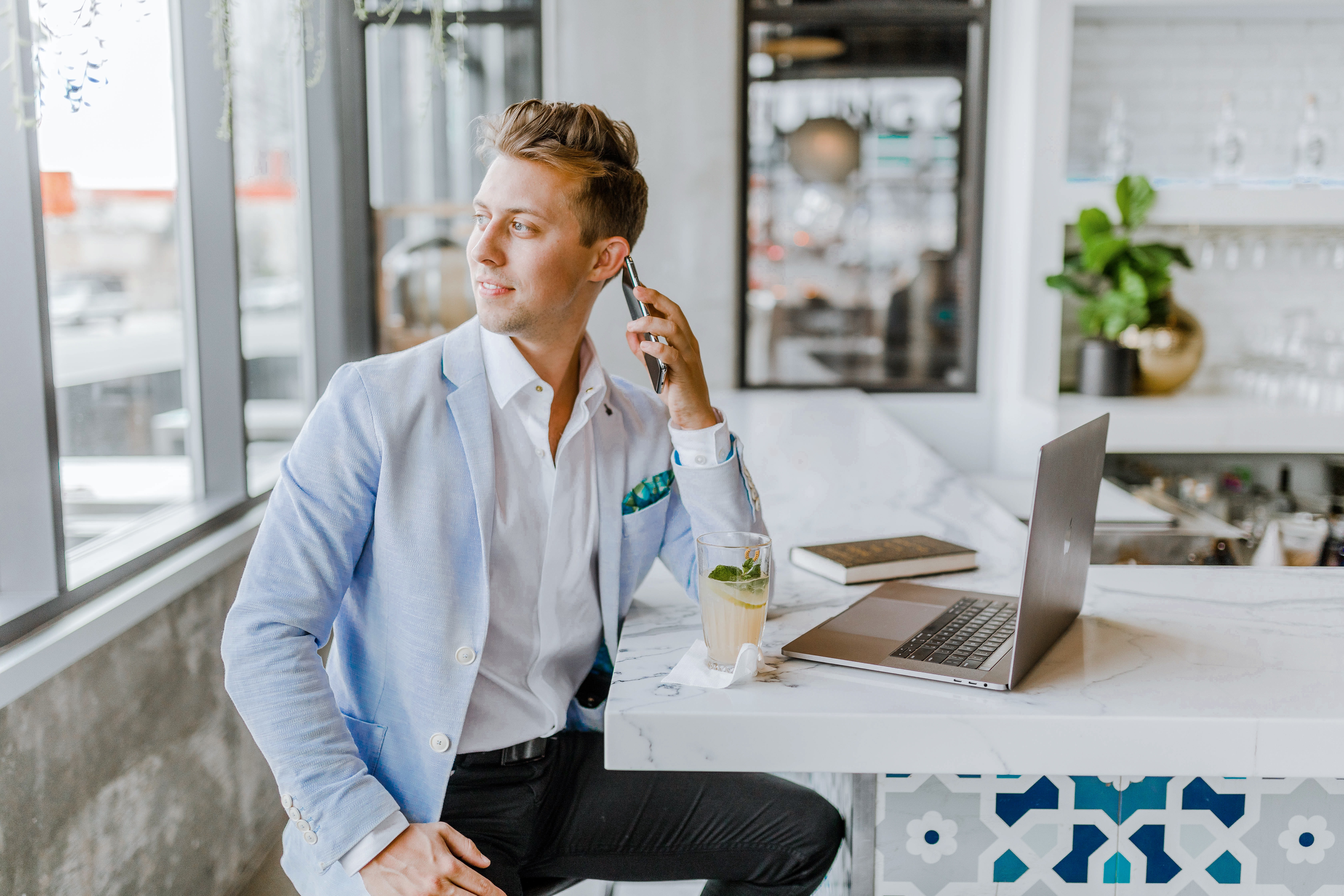 It is important to strike the right balance in your marketing strategies during this delicate economic and political climate. It may seem tempting for you to cut costs at this time, but you will probably cause long-term damage to your current position by doing so. However, if you invest in marketing now and maintain your market presence, you will reap the rewards when consumer confidence and economic instability start to level off.
Strong online presence
Reassure clients that you are informed and engaged by having an active social media presence, an updated website and posting or commenting on articles related to your area of expertise. Your online presence during these times of crisis will go a long way toward winning their confidence through your professional experiences and knowledge about how the conflict in Ukraine is affecting the real estate market.
Join the conversations online with a progressive, positive point of view. This type of attitude will give you the best chance to significantly outperform competitors when recovery occurs.
Use your resources
Agents with a distinctive voice and balanced approach will stand out from the competition. Be sure to make good use of these marketing resources to provide a supplement for your existing personal brand and marketing strategies.
Your steady and well-positioned marketing tactics will project stability, build trust and bring value to your future clients. As some other competitors may consider cutting back during times of crisis, your continued efforts will give you an even larger share of voice in the market.
Promote your listings efficiently
Another clever option for you, is to target your audience by utilizing our customizable listing promotions, which places your properties at the top of search results for a particular region and for specified types of buyers. This is a low-cost/high-value option that will meet client expectations that you maintain a high level of advertising in times of uncertainty. It is even more important to your clients, amid current uncertainties, that you are reaching the maximum potential of buyers and sellers.
Our network allows you to choose your unique path to success on our extensive, established, and professional network of portals and support services. Learning how to handle yourself in times of crisis can provide you that extra edge that will be noticed by real estate buyers and sellers all over the world. Read more about marketing yourself as an international real estate agent.
Positive outcomes
In times of crisis, there are also opportunities and positive outcomes to be found in any market. In the highly competitive housing market, many buyers feel that the need for housing supersedes the overall global turmoil. With more urgency than hesitancy, many buyers remain focused on purchasing a house, as they are eager to lock in mortgages at current rates while they last, amid the fast pace of the seller's market. Significant decreases in the stock markets can also act to stimulate both buyers and sellers to move funds into real estate as a safer investment.
Remember, that strong brands take time to build. Don't lose the traction you have already gained by slowing your marketing efforts at this time. Strong brands experience quicker recoveries and investing more now will drive your long-term profitability.
If you would like to know more about how we can assist you to maintain a cost-effective marketing presence during this unsettled time, please be in touch.
Learn more about Properstar
Properstar offers you all the marketing tools necessary to attract buyers and provides you with two networks of portals to expand the distribution of your listings on a larger scale, and capture a clientele suited to your properties.
Contact us